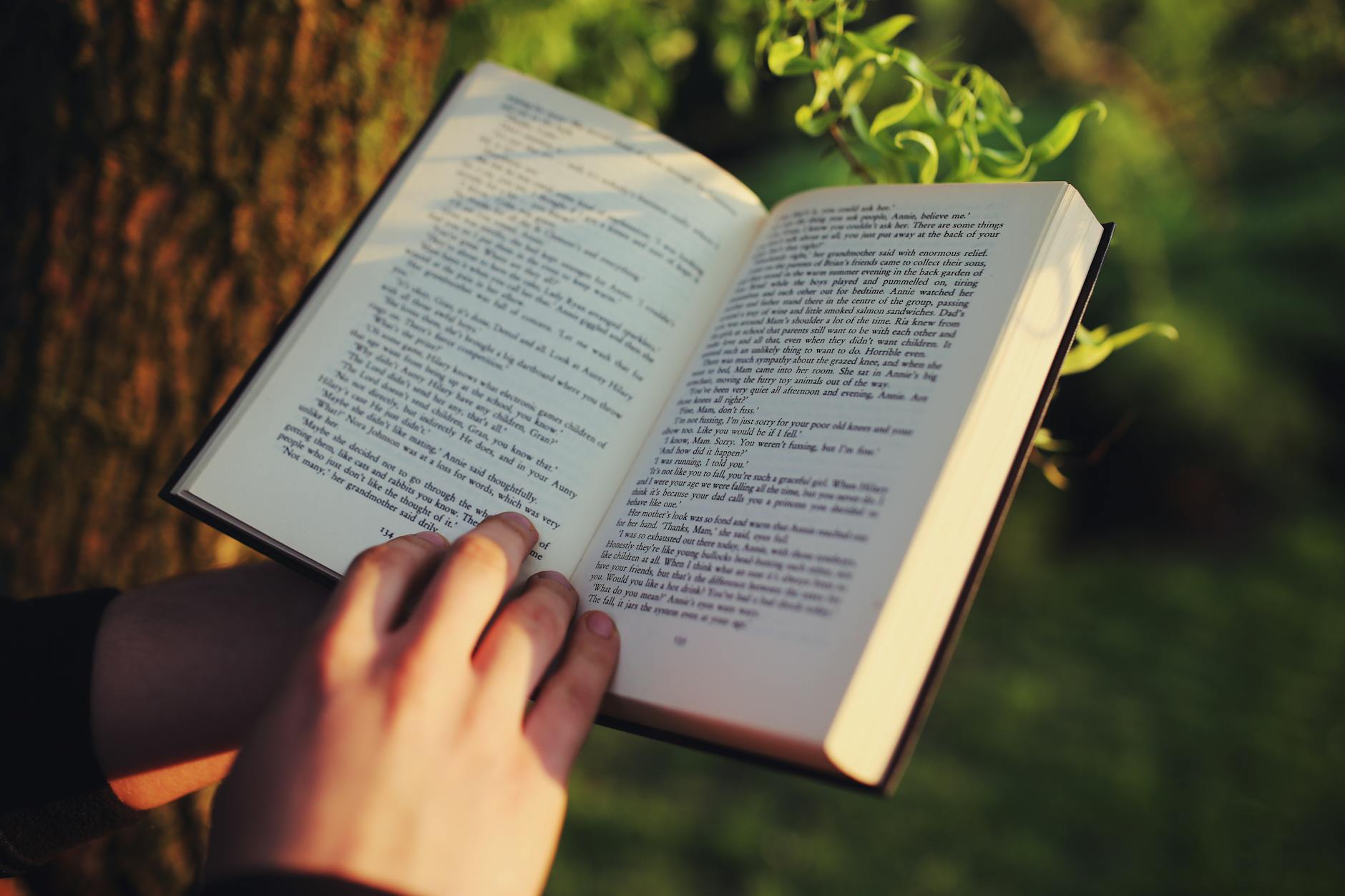 Ever since reading has become my daily habit,
I have noticed small and significant changes that are beneficial to my well-being.
I was an over-thinker,
but this time my concentration has improved,
which reduced negative thoughts and self-critics,
which reduced stress, which led me into brighter frames of mind.
I noticed my vocabulary expansion as I read aloud when at home, and I have better writing skills.
Books also widen your imagination and analytical thinking skills.
And most importantly, the more knowledge I get from them, the more I fell in love with reading.
Reading Books Is like Reading Affirmations
Affirmations are short and simple statements designed to change a person's mindset.
When you repeat an affirmation often enough,
they become embedded in your mind as your new belief.
For example,
when you repeat to yourself a statement of "I am becoming healthier because I love eating fruits every day."
it will become your belief overtime and will manifest into your reality.
If you repeat, "I am ugly. I'm not enough." to yourself often enough,
then you'll start believing it, and you'll begin taking insecure actions over time.
Further explanations about Affirmations will be in another blog.
Before I became a fan of books,
I couldn't understand what other people could want to obsess over them.
Don't get me wrong…
I have always loved stories and articles ever since I was young
but never to the point that I habitually read every day,
especially when the technology has devoured the world.
Things have become so fast that it's practicing us to be lazy.
Some people read every day, borrow each other's books, buy books after another, get excited when their favorite author releases another title.
Reading books has become part of their lives.
And now? Who would've thought that a stubborn person like me became one of them?
I was not a bookworm.
But ever since I started this passion I have with books, I never stopped.
It's like a newfound soul mate that became part of me.
Reading has become one of the greatest pleasures of my daily life.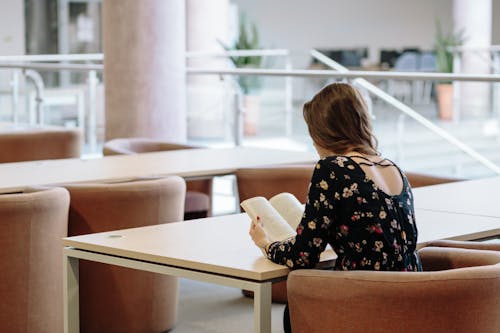 Be Proud of Being a Bookworm
I can still remember at the time when the habit of reading was still new to me;
I received a comment from a friend that my activities – such as reading books – are boring or that I'm only doing these things out of boredom.
I can't see how she took it that way.
I can't see the point of why it's boring because it's not making my life any boring at all.
My life before these kinds of stuff was boring and made me want to sleep more.
My life now with it keeps me excited every day.
It keeps me awake because I want to do more of it, but then sleeping is also important.
The Seeking Readers and the Passion Readers
According to Dylan Woon, an educator, biz analyst and investor, there are two types of readers; the seeking readers and the passion readers.
The passion readers read because they simply enjoy reading.
They don't necessarily look for books to learn things or improve themselves.
It's just simply what they love to do.
The seeking readers look for books to solve problems, gain knowledge, or improve themselves.
"For them, reading is the means to an end." says Woon.
Just like Dylan Woon, I started as a seeking reader.
I was desperate at the time to change myself and improve my life, so I read… and read… and read, until it became my daily routine.
Now, I became both seeking and passion reader.
Books and writing have become one of my happiness in life.
Reading has become both the end and the means to an end.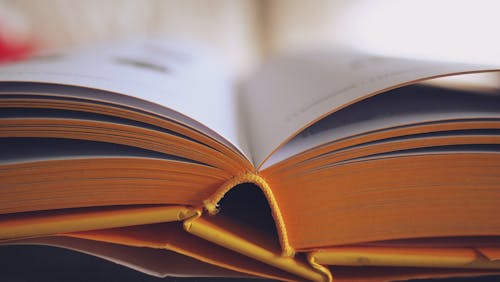 6 EASY WAYS TO MAKE READING A REGULAR HABIT
Start a mini goal
Remember in my previous article How to Make Healthy Habits and Eliminate the Bad Ones?
Your mini goal should not exceed your current willpower.
Starting small is the key to everything.
You can set a goal of reading two pages per day or lesser than that if you want.
If you want to read more pages sometime, do it as long as your main goal is doable regardless of the situation.
Be consistent
For me, this is the most crucial in forming a habit.
Consistency is the language of the subconscious mind.
The reason why you have to set a mini goal is to achieve consistency.
If your main goal exceeds your willpower then it'll be hard for you to perform in difficult days (e.g., your dog just died, you're not in the mood, or you're on a rush for an early meeting at work)
Pick the most interesting first
Start with reading the ones that have piqued your interest the most regardless of how irrelevant it is to others.
This will motivate you to take action regardless of how small your current willpower is.
There are other topics or books that you think are relevant for your goal of improvement, but if you're still starting to form the habit of reading, then prioritize the topics that pique your interest the most.
Make a list
Make a list of books or articles that you want to read next.
This way, you'll be motivated to read more.
You'll be excited to finish your current book because another interesting one is on the line.
Read, regardless of the format
Reading an actual book may have more advantages, but I wouldn't shut down ebooks.
Reading on my Kindle or Books for iPhone has let me read anywhere without bringing an actual book.
Besides, there may be some books that are truly interesting to you but are not available in your area, so buying eBooks can be a great help.
Be patient
Avoid distrusting why you're still not making it a habit.
The key is to enjoy the moment, focus on the present moment, and enjoy what you're reading.
Remember that it's not about the destination, it's about the journey, and patience all the passion of all great hearts.
Related Post: Make Healthy Habits the Right Way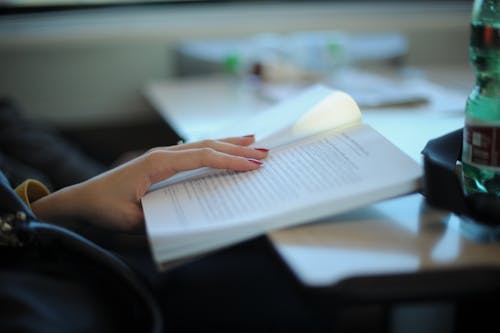 Reminder

When reading, especially personal development books, we don't have to agree with all the information provided. Sometimes, there are things that don't resonate with you even if it worked for most people, and there are also things that worked for you that other people don't resonate with. There are also times when things don't resonate with you at the moment, but in a few days or years, they become relevant to you because of your new insights.
If you enjoy this article, please spread the message by clicking share.
I appreciate having you here with me.
Thanks for reading! 😉